Stub End
Stub ends are used in conjuction with lap joint flanges. The stub is butt welded to the pipe in this form of flange, while the flange can be freely moved over the stub end. It is essentially a flange part, but it is covered by ASME B16.9, thus it is clasified as pipe fittings.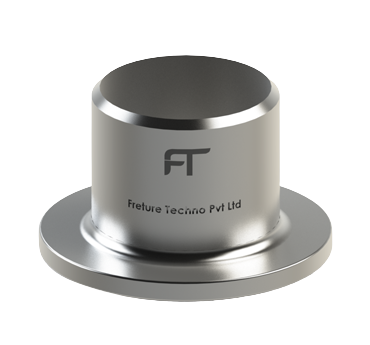 Specifications
Type: 45°- 90° / Short - Long Radius
Size: 15 NB - 600 NB
Schedule: Sch. 40 - Sch. XXS
Mfg. Std: ASME B16.9
Mfg. Process: Cold Beding / Hot Bending
Face: Butt-weld (ASME B16.25)
Material: CS / SS / Nickle Alloy CS Alloy
Coating: Anti-rust / Hot Dip / Blackodizing
Testing: Chem. / Phy. / UT / NACE / IGC, etc.
Certification: BS EN ISO 10204 3.1 / 3.2
Get

in Touch

You will find yourself working in a true partnership that results in an incredible experience, and an end product that is the best.