Tee
A pipe tee is a fitting used to distibute or collect fluid from a ran pipe. It's short section of pipe with a 90-degree branch in the middle. In piping, there are two types of Tees: equal/straight tee and reducing/unequal tee.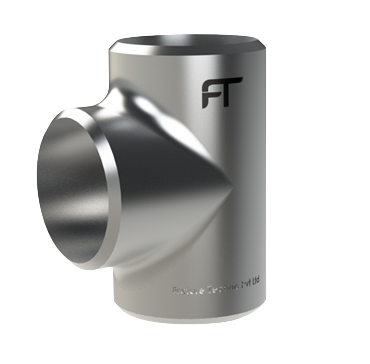 Specifications
Type: 45°- 90° / Short - Long Radius
Size: 15 NB - 600 NB
Schedule: Sch. 40 - Sch. XXS
Mfg. Std: ASME B16.9
Mfg. Process: Cold Beding / Hot Bending
Face: Butt-weld (ASME B16.25)
Material: CS / SS / Nickle Alloy CS Alloy
Coating: Anti-rust / Hot Dip / Blackodizing
Testing: Chem. / Phy. / UT / NACE / IGC, etc.
Certification: BS EN ISO 10204 3.1 / 3.2
Get

in Touch

You will find yourself working in a true partnership that results in an incredible experience, and an end product that is the best.